Corporate Training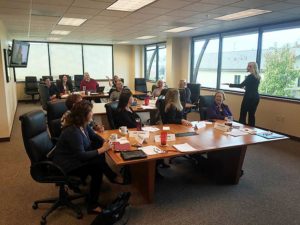 My customized training programs for organizations of all sizes and across all industries are delivered around your schedule, at your convenience, and developed around your needs.
Frequently Requested Training Programs Include:
Supervisor Training – Basic supervision program equips entry level supervisors with the tools of facilitating effective communication and management.
Anti-Bias and Diversity Training – Program emphasizes the importance of  treating everyone with respect and dignity and demonstrates how embracing diversity can be an imperative communication tactic. This training program also illustrates how a mindset of inclusion maximizes efficacy and reduces the threat of discrimination while improving communication, teamwork, and morale.
Media Training – Program provides techniques in on air performance and presentation, the three step process for answering questions, and the ABCs of  crisis communication.
Social Sensitivity and Customer Service Training – Combines social ensitivity training with tangible techniques for improving communication, team dynamics, and organizational effectiveness.
Presentation Skills Training – Designed to increase understanding of the principles and processes of communicating effectively in public settings and to facilitate the development of public communication skills.
Leadership Academy – Combines communication and leadership training into one dynamic and interactive program.
Other programs – Intercultural Communication Training, Conflict Resolution, Planning Effective Meetings, and Organizational Decision Making and Problem Solving.