About Joy
Looking to improve your communication skills? You've come to the right place.
Dr. Joy Jones-Carmack is a passionate communicator and leader who loves helping people, like you, take their communication skills to a new level.
As the authority on powerful communication, Joy transforms her life experience, humorous anecdotes, and solid principles into interactive and empowering programs/presentations that teach participants to break through communication barriers.
She brings a distinctive combination of academic, personal and professional life experiences to her presentations. Joy connects with audiences, not only because of her background, but also because she speaks from the heart, with an infectious passion for helping and improving the lives of others.
For more than 20 years, Joy has dedicated herself to the field of communication as a writer/researcher, keynote speaker, and trainer, including providing corporate training for businesses and corporations such as Oregon Association of Realtors, New Jersey Prosecutors' Offices, and South Jersey Industries.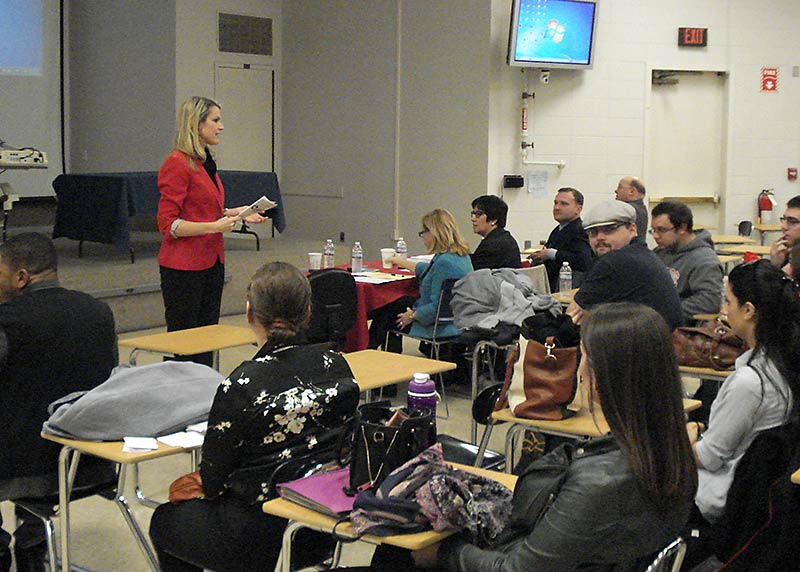 Born and raised in Kentucky, Joy currently resides in Egg Harbor Township, NJ, with her husband and son. She holds a PhD in Organizational Leadership, and serves as an Assistant Professor of Communication at Atlantic Cape Community College, as well as a lecturer at Rutgers University, where she dedicates her time to teaching and motivating her students – the next generation of influential communicators.
Joy provides a complete range of communication services, including: executive, leadership, or communication coaching; corporate training; interpersonal communication coaching; relationship communication coaching; keynote speaking; and writing/researching.
Take a look around to find out more about Joy's career highlights, services and upcoming events.